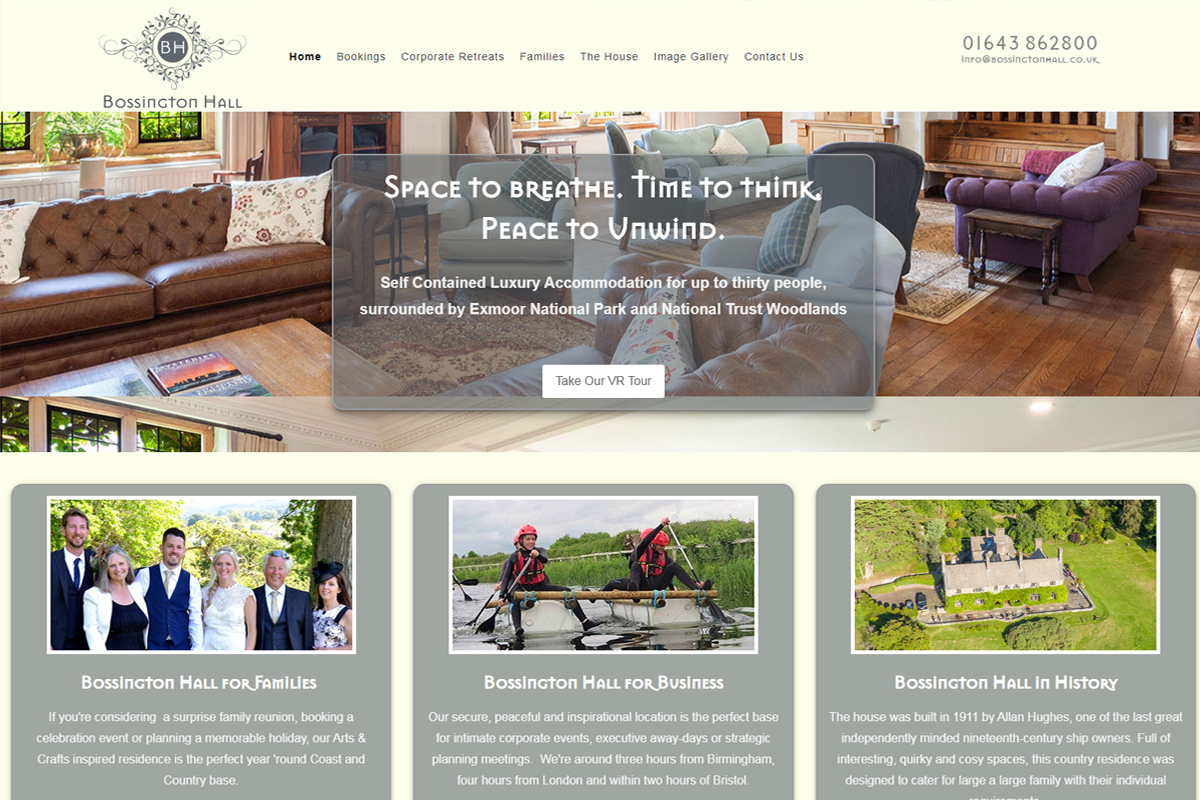 Hire Bossington Hall Luxury Bed and Breakfast. 
If you're considering a surprise family reunion, booking a celebration event, or planning a memorable holiday, our Arts & Crafts-inspired residence is the perfect year 'round Coast and Country base.
Our secure, peaceful, and inspirational location is the perfect base for intimate corporate events, executive away-days, or strategic planning meetings.  We're around three hours from Birmingham, four hours from London and within two hours from Bristol.
The house was built in 1911 by Allan Hughes, one of the last great independently-minded nineteenth-century ship owners. Full of interesting, quirky, and cosy spaces, this country residence was designed to cater for large a large family with their individual requirements.
Corporate Website
https://www.bossingtonhall.co.uk/   
Bossington Hall is a 9 page website that was an update to their previous website that allows for the booking of Bossington Hall either by booking directly through the booking system or by contacting them by phone or email. 
Challenges & Solutions
Connecting the booking system was a little challenging as it needed quite a lot of additional styling changes to make it fit in but we got there is the end.