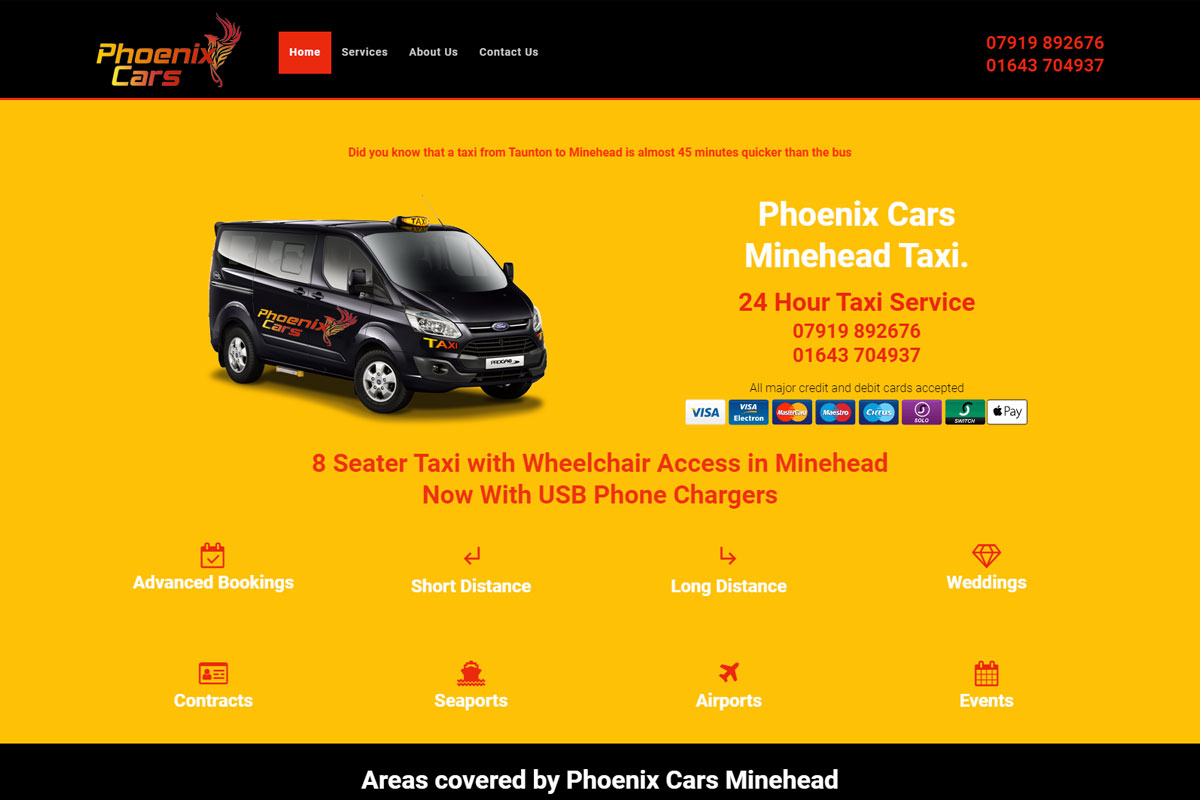 Phoenix Cars Minehead
Our focus is 100% on customer service, we will get you there on time, professionally and safely and we will be there when you are ready to be picked up! 
Our fares are extremely competitive with other taxis in the area. So whether you need to take a local or long distance journey, call us on 07919 892676 for the best service and prices around. 
Although we are a 24 hour taxi service we advise bookings are made for journeys between 2300 and 0700 Monday to Thursday. 
Don't forget that we also offer the following services to make your day better. 
Airport Runs and Daily Essential shopping.
Alcohol Service where we go shopping for you and deliver it to your door.
Business Website
https://www.phoenixcarsminehead.co.uk/ 
Phoenix Cars Minehead website is a 4 page website that displays the important information that the customers need when making the choice of what taxi to use while encouraging the user to get in touch by phone, email or the contact form on the contact us page.
Challenges & Solutions
As the business asked me to do my best to allow coverage for all surrounding areas when people are searching for taxis locally. This was overcome by listing all of the surrounding areas and creating an interactive map with the locations shown on a map.